Today is September 11th, 2010. It has been nine years since the day that changed America forever.
Do you remember where you were?
I was in First Grade. Sick, at my Grandparents house, I remember watching the loop of the plane crashing into the Twin Towers on CNN with my Grandparents, but I didn't understand what was going on. But did any of us understand? However, in the past few years, I have come to realize the full effect of that days events.
PM and PB were at school.
PF was in Seattle, WA, training FEMA Search and Rescue dogs. He wasn't allowed to come home, and stayed to finish the training so the dogs could go to DC and New York.
Let us remember the 343 FDNY Firefighters that gave their lives that day; my Father knew many of them.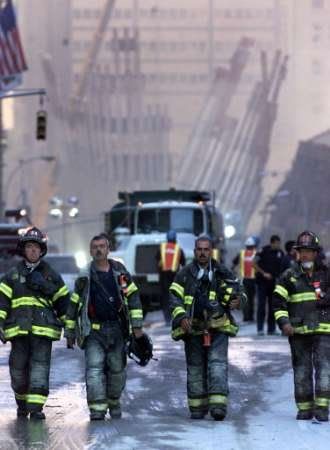 Let us all stop, and remember those who gave their lives, both on the planes, in DC, Pennsylvania and at Ground Zero.
God Bless America.
On a less somber note,
Today, the Alabama Crimson Tide will take on the Penn State Nittany Lions
Last Week, they defeated the San Jose State Spartans 48-3
Greg McElroy, you can still give me a call.
But A.J. McCarron? You can too. Congrats on your first college touchdown!
ROLL TIDE ROLL. Beat Penn State!
xoxo,
Royar
{The Young Southern Prep}